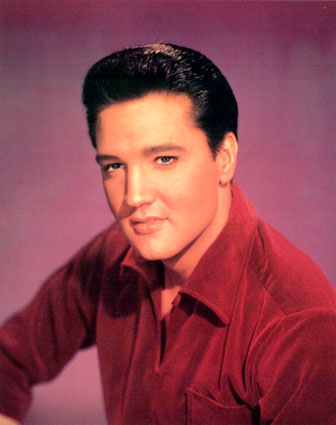 The Elvis Presley Tribune! was created in May of 2001. It orginated at Homestead.com site builder. In the summer of that year, they began the Fan Forum based from CommunityZero. Since then they have gained many members and affiliates. The creation came from Mike Seyfert, and for more on him click on "About Mike". He was a 15 year old Elvis fan at that time who decided that with hard work he could build and maintain a site that recognizes his idol in his own personal way. In 2002 The Elvis Presley Tribune kicked off a month long search for a better home than Homestead.com and cut a deal with Tripod.com, a branch off Lycos.com. With a month of long work Spring Break 2002 marked the move and changes at The Tribune. The Homepage itself has been updated or changed many times, for Mike never has felt to comfortable with the way it looks. However what you see is what fits him right now. Thank you for coming to the web-site, for information on Mike go to "About Mike" and for quick information about those who are in charge, look below. Update: In the summer of 2003, for the two year anniversary of the Tribune, we are going to become our own domain! Look for a move and a much better site! Thanks!
_______________________________________________________________

The Tribune Crew!
-Mike Seyfert: Creator/Editor/Designer
-Age: 16, Colorado U.S.A
"I became an Elvis fan when I was three after seeing Jailhouse Rock,
since then I have become a bigger fan and major collector!
-Loretta Adam: Independent Administrator
-Age: 47, Holland
"Became an Elvis Presley fan April 24th 1976. Due to the show:
That's the Way It Is. Still a fan; today,tomorrow and forever".
___________________________________________________________