Welcome To Autographs! On this page I have three pictures that were autographed by Elvis Insiders at Elvis Week 2002! The first photo is from the movie 'Jailhouse Rock' in the background are two of Elvis' musicians from the 50s, early 60s and ofcourse the 1968 Comeback Special! The drummer to the left of Elvis is DJ Fontana, he signed above his picture! The second picture is of Elvis' co-best man and long time confidant Joe Esposito! He met Elvis in the Army and stayed with him to the end! The final picture is of Charlie Hodge. He also met Elvis in the Army and would stay with him until the end! He was Elvis' stage confidant and back up musician in the 70s. I hope to one day have every remaining Memphis Mafian and once back-up musician of Elvis' autograph! Until then, enjoy these!
____________________________________________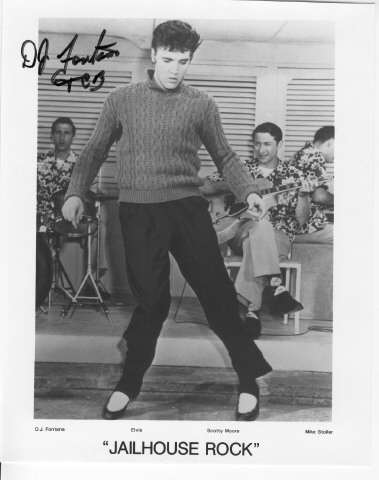 DJ Fontana Autograph!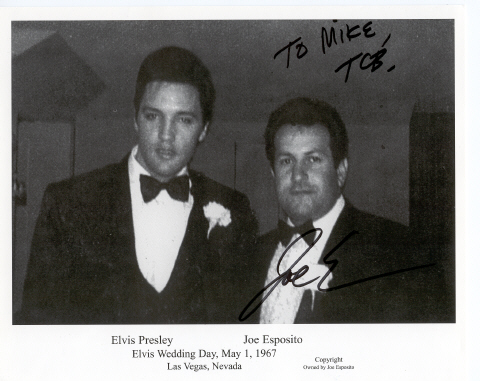 Joe Esposito Autograph!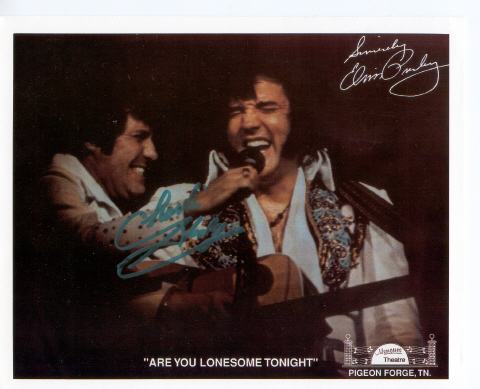 Charlie Hodge Autograph!